Tekela V3+ Pro - Soft Ground
$230.00
Men's Soccer
Soft Ground
USD
Our Tekela V3+ Pro SG soccer cleats provide an amplified sensation, ideal for elite players who want dynamic feedback about what is happening underfoot. For constant attacking, these soccer cleats are driven by technology, boasting multifunctional zonal support and stability. With a laceless, re-engineered full-foot stretch knit upper that includes integrated Hypoknit and redesigned Kinetic Stitch technologies, these cleats help provide ultimate control and accuracy for match-winning moves. A multi-directional stud configuration on a lightweight nylon outsole finishes the shoe with an incredible feel on soft ground surfaces.
Audazo V5+ Pro Suede - Indoor
$100.00
Men's Soccer
Indoor
USD
Master the court in style with our Audazo V5+ Pro Suede IN Futsal specific shoe. Designed with uncompromising performance features and a superior fit, this shoe features a lifestyle-inspired bootie silhouette with a breathable mesh liner, suede vamp and innovative Ariaprene® microfiber for support around the ankle. A specially engineered rubber sole and a padded tongue provide comfort on indoor courts, and the fierce color scheme allows you to dominate the pitch like a boss.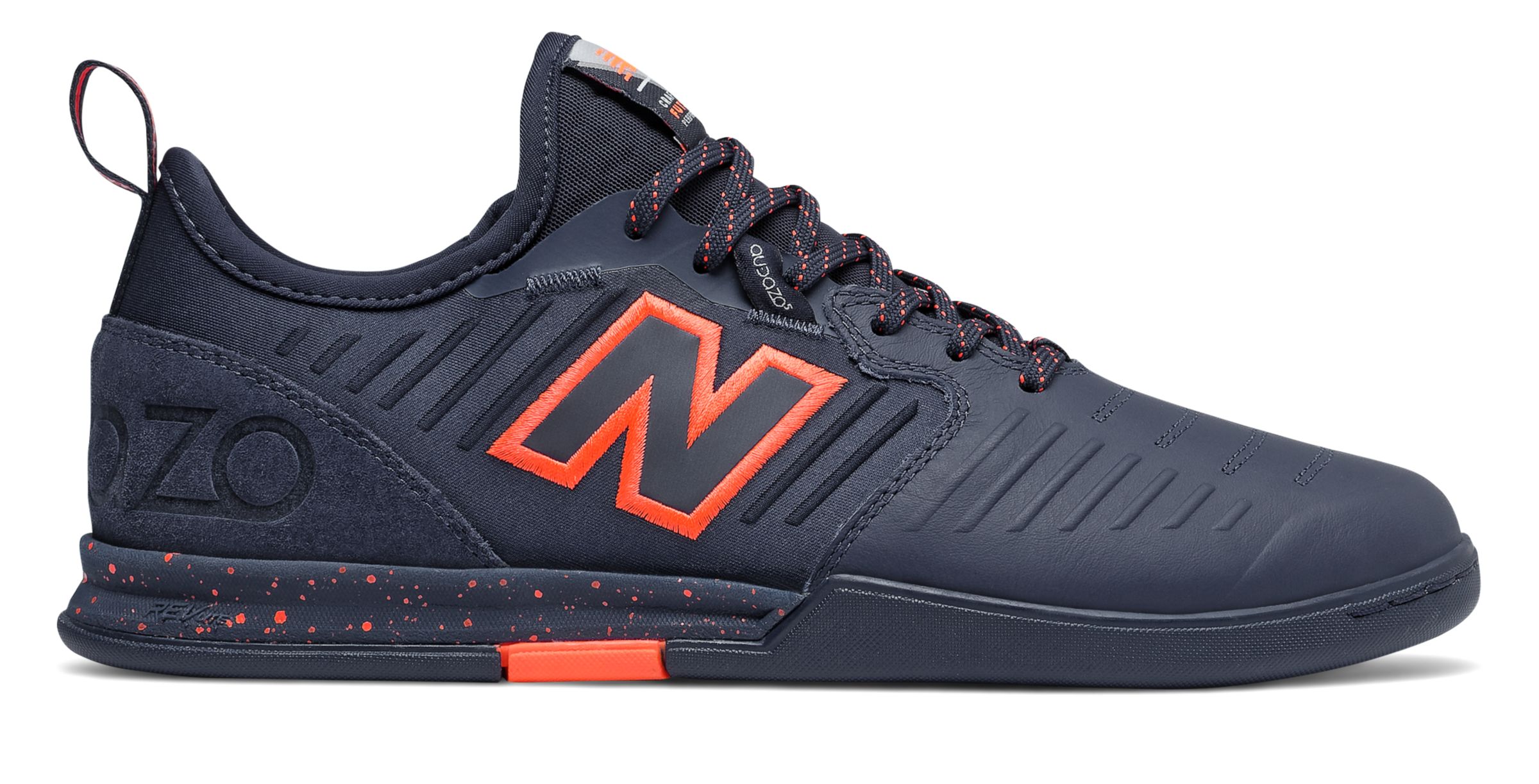 Audazo v5 Pro - Indoor
$110.00
Men's Soccer
Indoor
USD
null